The new Supernotes 2.1.0 release introduced some major infrastructure improvements that needed to be made for future versions, in particular the upcoming offline mode. A side effect of this is that some users are experiencing a blank / white screen bug when launching the Supernotes app (desktop / mobile or web) after the update. Here's how you can fix this:
Mobile Apps
Try force closing the app, by swiping it up from the app switcher. If that fails after a few attempts, delete the app from your iPhone or Android device and then do a fresh install via Testflight or Google Play. Use the installation links to the mobile apps from downloads page.
Desktop Apps
Quit your app. And then delete the supernotes folder located in:
Mac OS: ~/Library/Application Support/
Windows: C:\Users\<you>\AppData\Local\
Linux: ~/.config/
If all else fails, do the above and delete the app. And then download the latest version from our downloads page.
Web Apps
Clear the local storage of the Supernotes within the developer tools of your browser, e.g in Chromium browsers go to 'Application' > 'Storage' > 'Clear site data' as below…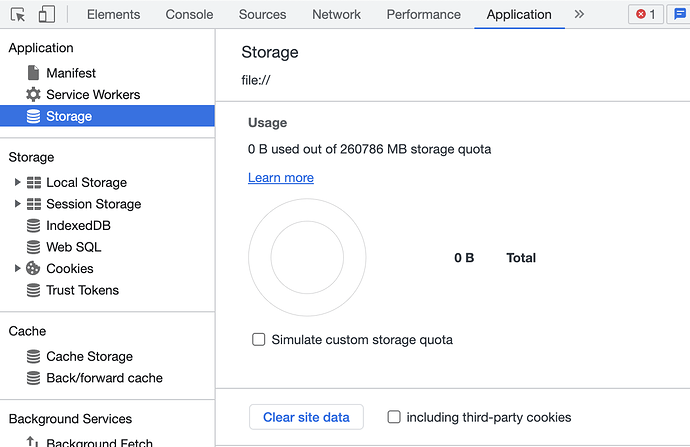 Or open the web app in an incognito window.
If you are experiencing this and the above steps do not help, please get in touch with us asap (help@supernotes.app) and we on hand to assist immediately.
We've moved any conversations here, that were originally posted in the Supernotes 2.1.0 announcement.