The icons at the top of the app are partly under the system status bar and the front camera cutout at the top left.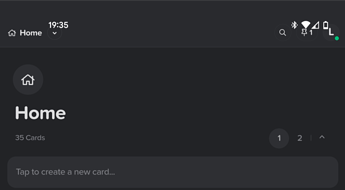 I can barely use those buttons, as it takes multiple tries to actually hit them.
I have encountered this issue with other apps, namely Evernote and the Spotify search bar.
In this Reddit thread Android 12L is blamed for the Spotify issue, unfortunately I don't have another device at hand to test this with a different Android version.
I'm running Android 12 Build SP2A.220405.003 on a Pixel 4a.
Maybe others can chime in, if they have this issue with the same build or not.