I'd like to see breadcrumbs that allows my notes to resemble some structure.
Currently, I can add children to parent cards and this is awesome. I don't believe there's a limit here; which is great.
In this first screenshot, I can see the hierarchy through the parent labels.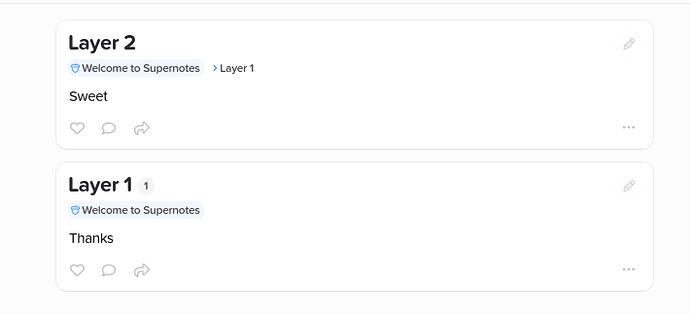 However, when I zoom into a card; that hierarchy isn't visible at the top left. There's no indication of where these cards fit in the world view.