I think I found a bug when junking a card. Here's a quick screen recording: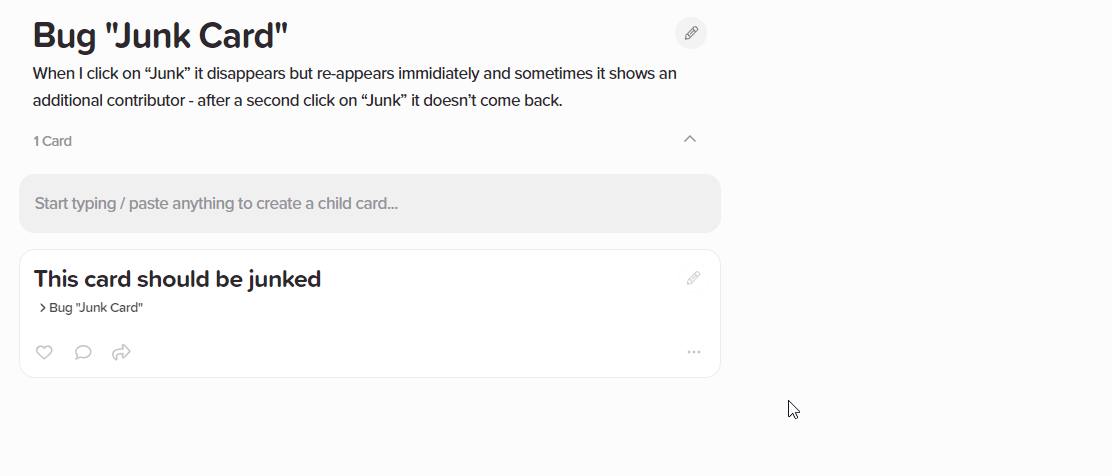 Hi @isaiur, very odd we'll look into this and get back to you! Thanks for the report.
I also encountered this problem.
Hi All,
We've identified the issue and are working on a fix. Fortunately this is a backend rather than frontend issue, so there won't be a need to download any new apps.
Thanks for your patience everyone, we've now fixed this. Let us know if you are still seeing any issues.
Works absolutely fine on my side. Thanks for the quick fix!