Description
When adding an element to the card, the element view only appears next to the '+' icon on the right top corner of the card. This is perfect. However, when you edit a card but somehow you end up with the title not displayed in the screen and you try to add an element with '/', the element view will still appear next to the '+' icon, thus, giving a cut off view and one unable to have a total vision of what trying to add to the card.
A screenshot is better than 1000s words: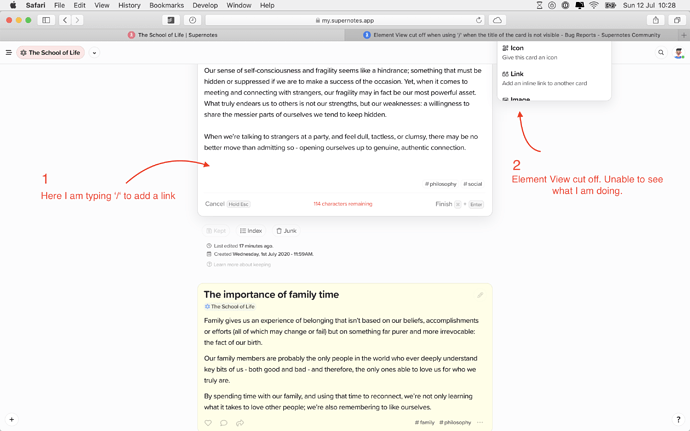 Browsers where I have encountered this bug:
Note: These are only the browsers that I have tried. I am not saying that in other browsers this bug does not exist.
That said, I am totally sure your team will exactly know how to fix this so the users can have a total vision of what they are doing regardless of how the card is placed on the screen. But If this is an intended behaviour, please, could I ask you to reconsider this issue?
Thank you very much.