I'm getting this error most times I open up the app. If I close it, it won't show up for some period of time and then comes back.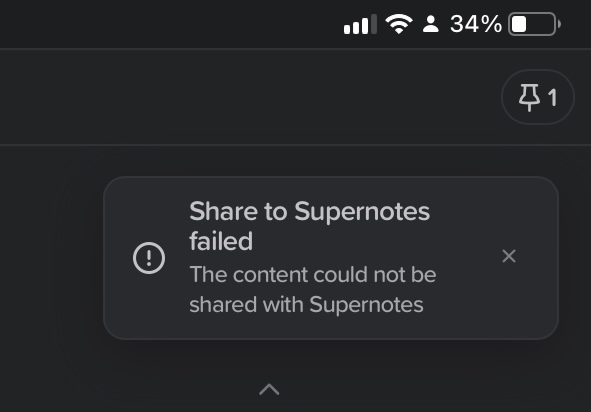 I'm not actually sharing anything to the app when I get the error, just opening it as I normally would.
Seems to happen more on iOS but maybe that's because the app is opening and loading more often whereas on the Mac it just stays open.