I currently have 2375 notes in Supernotes, which slows the graph view rendering down to a crawl (I'd guess less than 5 fps in 2D, and around 1 fps in 3D). This is on a 2020 MacBook Pro M1. Is there any chance to optimise the rendering so this feature is usable for people with larger databases?
Also, I'm disappointed with how the clustering algorithm is currently configured. I was hoping to see clearer groupings of related notes, not just a tangled mess of notes: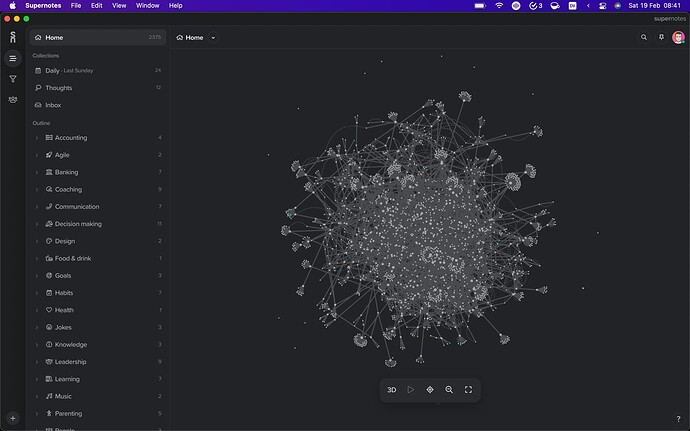 Are you using a spring function on the edges to pull the connected nodes together? If so, I have a theory that you might want to reduce the weight of the springs for connections that cross root-nodes boundaries. That might keep the root-node clusters more clearly defined, and create more logical clusterings.