I know I've messaged Supernotes about this before, but let me reiterate the issue so all the context is there.
Currently, the only way you know if a card is focused so you can act on it (edit, delete, etc) is by the drop shadow that shows behind it. It's clean, but way too subtle that it's easy to miss and not see it. I think there were ideas about adding some type of stroke to the card, but that might be too distracting (understandable) as I think I was told by Tobias.
I thought of a way that might be a great solution to this problem and it doesn't deal with color or line strokes which I think would make it better for people with color blindness and others with similar disabilities.
Whenever a card is focused, the cards above and below would animate spacing themselves further away from the focused card. It would have to be an obvious amount of spacing that if you only saw the spacing between the focused card and it's surrounding cards, you wouldn't think that was the normal spacing.
Can also dim the other cards just a tad bit to make the focused one stand out a tad bit more.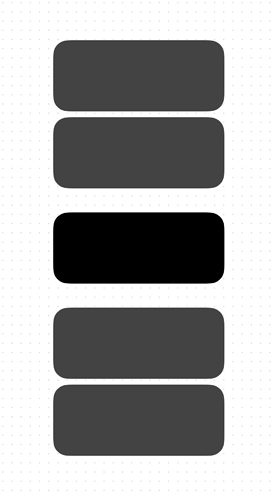 The only issue i can see so far arising is when scrolling through cards. Not sure if this would be a hit on performance or if it loses its ability to be clear.
Anyway, just wanted to add this hear in case it's useful.