Description of the bug
when working with lists in the mobile app, there is some buggy behaviour when trying to check things off. I think at least part of the issue is the grey "checked" animation, it works well on desktop but not mobile.
As a result we can see checkmarks coming done/undone randomly.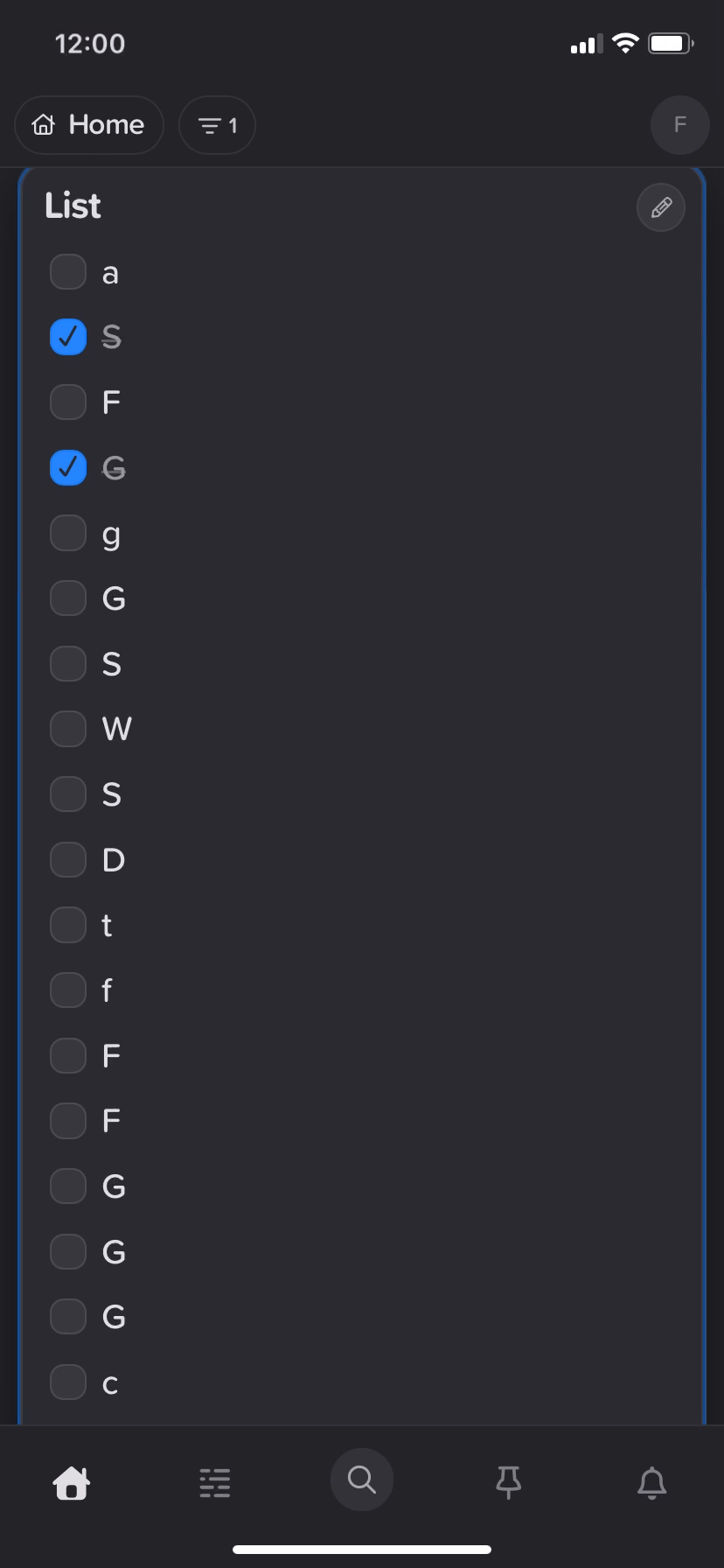 Tangentially, i find myself often accidentally getting into edit mode when "missing" the checkmark, that one is not a bug but a UX/UI issue.
App & Version
iOS App v3.0.4