I really enjoy that I can single click for preview and double click for a more active editing experience.
I think what would make this much more useful would be to provide the ability to open previews and still maintain my editing context.
If you are familiar with Tiddliwiki, it does a steller job here.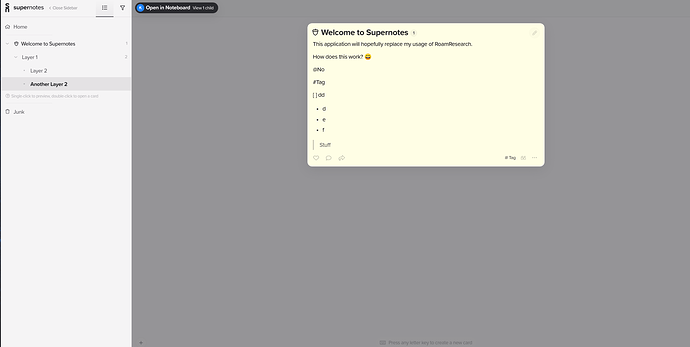 This image shows a card in preview mode, which blocks me from using it as a reference for my editing context.
There''s a lot of clear space on my screen, though I realise this isn't a given (laptops, etc); but a stacked view of preview cards, or use of a sidebar would allow me to pop open previews and continue to edit my active card.