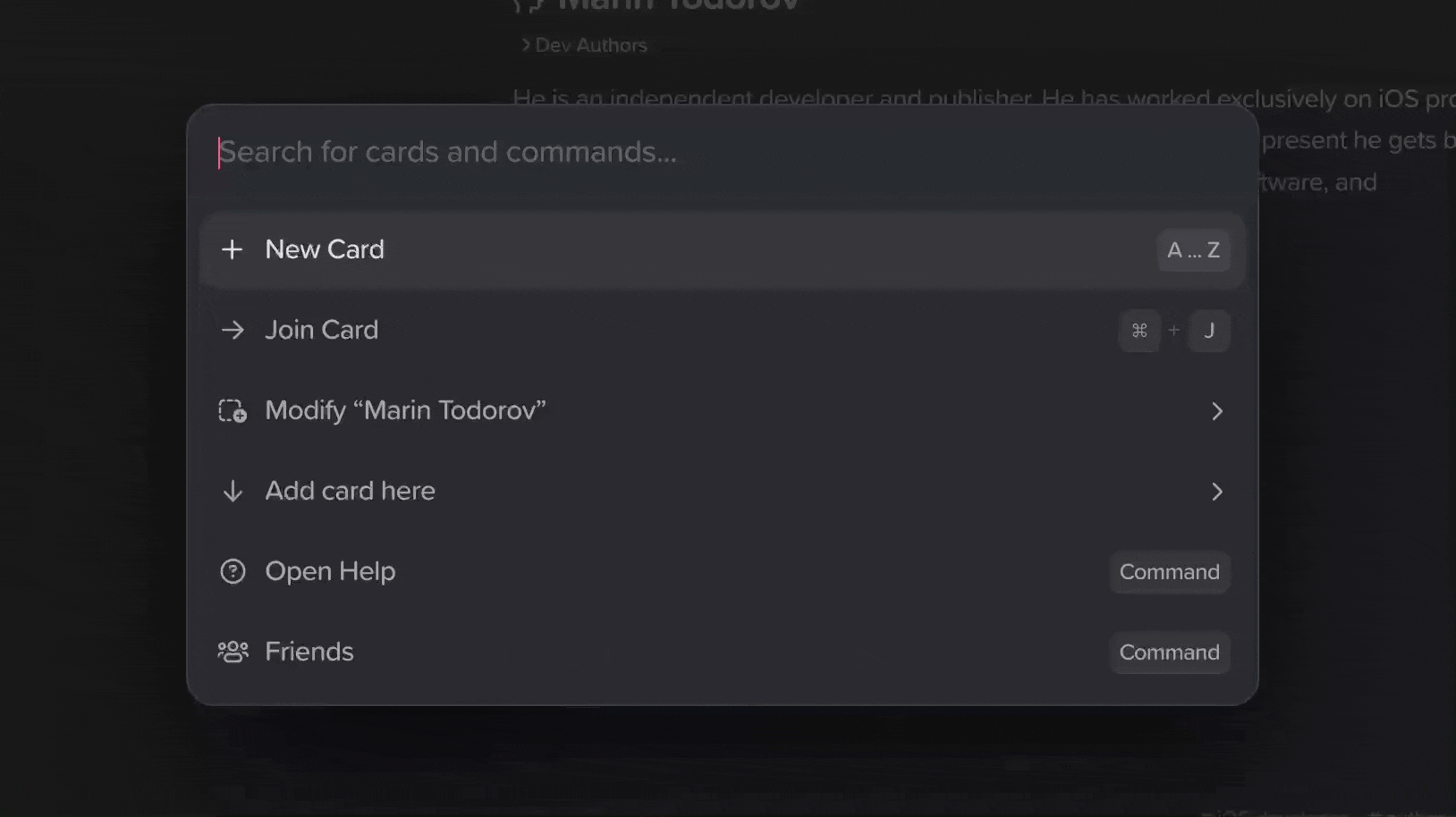 Smooth scrolling looks nice and all, but it's not a great experience at all in practice. It's always behind my machine's input speed. For instance, on Mac the user has the ability to speed up the Key Repeat Rate: how fast the key that is held down repeats. Someone such as myself has this turned up all the way cause we like to move fast. However, this makes scrolling through your app using the arrow keys a less than desirable experience to say the least. In fact, it starts to get annoying real fast. The app starts to feel sluggish. I'm all about animations and beautiful things, but not at the cost of functionality and performance. By the way, this takes place when scrolling through cards as well with the arrow keys.
Lastly, to top this all off, there's this round robin/circular scrolling behavior that makes this experience even more disorienting and confusing.
If I could offer an alternative scrolling behavior:
The user is at the first element
The user can press the up arrow key once and the scroll view would take them to the last element. Note that even if the user held down the up arrow, the app would treat it as a single press event
The same behavior would be applied if at the last element and the down arrow key was held or pressed
This way you can quickly jump to the last and first element
A held down event would only be valid for the up arrow when at the last element
A held down event would only be valid for the down arrow when at the first element
If at the first element and the down key is held, the app would iterate through all of the elements until the key was released, or the iteration would stop at the last element even if the key is continuing to be held down. This would help avoid confusion and improves confidence
If the user let's go of the down arrow and then pressed it again, they would jump immediately back to the top
Same goes when at the last element and holding the up arrow key
In my honest opinion, this is the best scrolling behavior. It's not confusing or disorienting, and you still get all of the functionality and performance. Pair this with removing the smooth scrolling or at least give the user the option to turn that off.
I know this was long, but I really wanted to bring this to your attention. I hope this gets some serious consideration.
Thanks!