Thanks for continuing to work on Supernotes. I've been using it more heavily since 2.4 dropped, and it's coming along fantastically! I really enjoy it.
I noticed a UI bug in the 2.4.0 iOS release, to reproduce:
Pin a card.
In the pinned view, edit any card.
UI Viewport breaks as follows: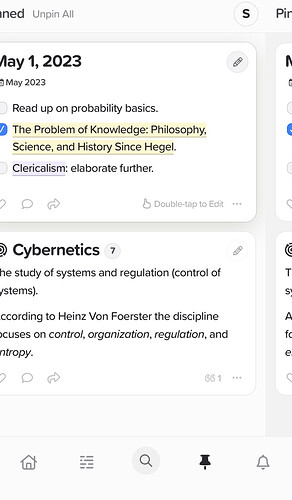 As far as I can tell, once this happens the viewport problem persists across all other views and the only way to fix it is to quit the app and restart.
Hope this helps, thanks!
EDIT: Oh, and I'm on iOS 16.4.1.